Western Regional Space Grant Consortium Meeting
Rapid City, South Dakota
September 25-27, 2003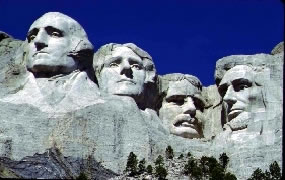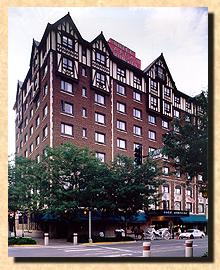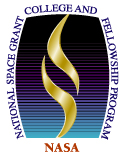 Conference Hotel - Historic Hotel Alex Johnson
AGENDA with PowerPoint Presentations
Conference at-a-glance (see agenda for details):
Thursday, Sept. 25 - Optional geological survey of SD Badlands and visit to Badlands National Park
- Evening reception
Friday, Sept. 26 - Full day of conference
Saturday, Sept. 27 - Half day of conference, followed by optional visit to Mt. Rushmore and Crazy Horse Memorials.
Optional Post Conference activities (on your own):
Sunday, Sept. 28 Free Day. Buffalo Roundup Arts Festival (Sept. 27-29, 2003)
Monday, Sept. 29 Buffalo Roundup at Custer State Park
Information on Rapid City, SD
For the Fishermen: Click here for some Nonresident License Info. Purchase Fishing License on-line, or at Dakota Angler (one block from Conference Hotel), or at other Rapid City locations. Info. on License Fees. More about SD Fishing.
The Western Regional Space Grant Consortium Meeting
is brought to you by the
Conference Contact Information:
Tom Durkin
Deputy Director & Outreach Coordinator
South Dakota Space Grant Consortium
SD School of Mines & Technology
501 E. Saint Joseph Street
Rapid City, SD 57701
Phone: (605) 394-1975
Fax: (605) 394-5360
E-mail: Thomas.Durkin@sdsmt.edu
---