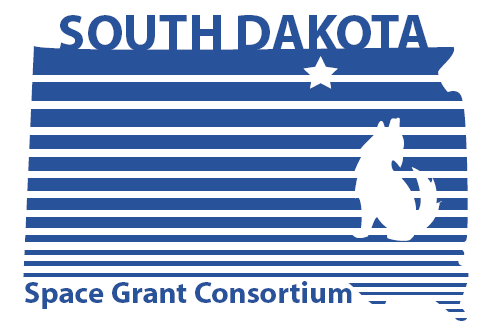 <Gap in meeting data posted. Meetings were held; just not posted here>
Dec. 11, 2014 Management Team FY2015-17 Budget Meeting (re: NASA 11/25/14 base Space Grant Solicitation)

June 3, 2011 Management Team meeting in Oacoma, SD

October 16, 2008 Quarterly Meeting - Held in conjunction with SD Space Days 2008 in Watertown, SD

Quarterly Meeting Agendas between June '05 and July '06 available upon request

September 27, 2003 - Optional SDSGC Member/Affiliate Breakfast at Western Regional Space Grant Meeting

September 17, 2001 Quarterly Meeting - Held at Augustana College

January 18, 2001 Quarterly Meeting Agenda - Meeting to Plan and Organize SD Space Days 2001.

November 3, 2000 Quarterly Meeting - Consortium administrators met to discuss the FY 2001 Space Grant budget, plans for the coming year, reporting requirements, and SD's NASA EPSCoR Proposal status.
Semi-annual Meetings:
At May 3, 2013 quarterly affiliate meeting, consortium members agreed to reduce meeting frequency to semi-annual basis. Management Team still meets monthly via teleconference and quarterly face-to-face.
Note: Annual Student Fellowship/Awardee Selection Meetings of the Management Team are not listed above.
---