Vision and Mission:
The vision of the South Dakota Space Grant Consortium (SDSGC) is to expand opportunities for all South Dakotans through education, research, and public service in the fields of aerospace, earth science, and supporting STEM disciplines. As the link between NASA and the citizens of South Dakota, SDSGC's mission is to instill the spirit of exploration and discovery in students and educators and in the general public, with a special focus on the fields of science, technology, engineering, and mathematics that are essential for the development of the nationís workforce.
Click here for SDSGC Strategic Plan and NASA 2018 Strategic Plan
Fellowship/Scholarship Program for FY2022 Academic Year.
Click here for Fellowship Flyer. Click here for Summer 2022 RETs.
Highlights
∑
2022 Research Experience for Teachers (RETs)
∑
LiftOff Summer Institute for Teachers
∑ 2022 Dan Swets Robotics Materials Award
∑ 2022 Kelly Lane Earth & Space Science Grant
∑ Light Pollution Map - western SD
∑ See International Space Station from:
Rapid City, Pierre, Sioux Falls, Spearfish, Elsewhere.
∑ 65 SDSGC Project Innovation Grants from 2006-2022
∑ Badlands Observatory
∑ Summer STEM Camps at SDSM&T
∑ Past student Success Stories
∑ SD Space Grant "At a Glance"
∑ SD NASA EPSCoR "At a Glance"
∑ Study at the Frontiers of Space: Poster and Flyer
∑ NASA's Juno Mission to Jupiter
∑ Mars Science Lab: Curiosity Rover. More here
∑ Space presentations by SDSGC's Tom Durkin
∑ What's New?, plus NASA NEWS Updates
∑ NASA's Four Mission Directorates:
- Space Technology Mission Directorate
- Aeronautics Research Mission Directorate
- Human Exploration & Operations Mission Directorate
- Science Mission Directorate
∑ South Dakota's NASA-EPSCoR Program Homepage

<![if !vml]>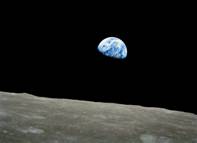 <![endif]>
Earthrise - Apollo 8
Christmas Eve 1968
The most influential environmental
photograph ever taken.